The VCF West 2017 show was back in August on the the tenth and eleventh, took a while to post this ehh? Last year at VCF West 2016 I attended and volunteered working in the consignment room. This year I exhibited several of the S-100 buss computers from my collection.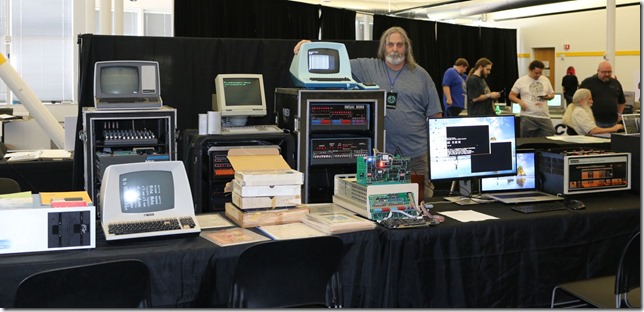 On setup afternoon Friday I experienced a real treat. I got to type and mouse on a restored Xerox Alto. There booth was directly behind mine Here is a shot with the sign on to Missile command and the Bravo editor.
During the show I acquired a few new pieces. For instance this S-100 North Star Computers Horizon. With boot media and documentation. It works! The Televideo serial terminal was one I brought with me and sold with an Imsai 8080.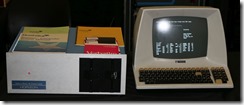 A Digital Letterwriter 100. "kinda working"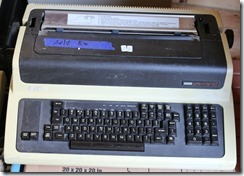 Dec VT100 (sold as working), Intellec mds (missing cover) and a Dynabyte Computer System (working? unknown)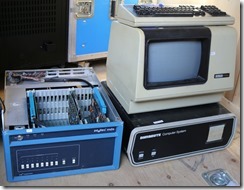 After a great time at the show it's time to hit the road. Hit the road for a couple eBay local pickups
One in northern California. It boots PC DOS 3.3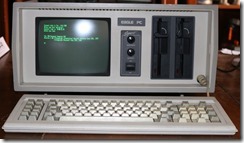 Another in Klamath Falls Oregon. A Cromemco Z-2D pictured with the after market outer case with top removed, and the innards revealing a ZPU, 4FDC and two 16k RAM boards. It also included a Persci voice coil drive in a wood Cromemco branded enclosure, a huge box of cables, documentation and books including 8" and 51/4" boot media.
Headed for home I stopped off on the way to meetup with Martin Eberhard. Came away with a California Computer Systems case and my very first Sol-20 S-100 computer which I've fallen in love with. What a great machine. Check out this vintage era television. It invokes "The Jetsons" for me!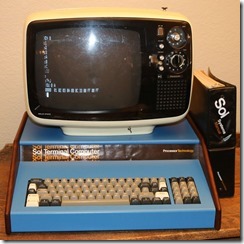 Last stop on the way home was to see John from S100computers. We tested and verified my dual ide S-100 card. And I picked up a PCB for the Edison II S-100 board.
Fun stuff.